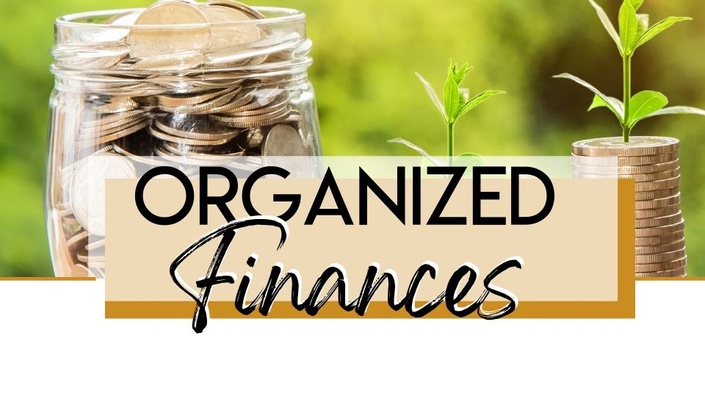 Organized Finances
Simple Steps to Building a Budget that Enables You to Build Wealth and Afford What you Love!
Enroll in Course
Disorganized finances leads to a low savings account, high debt, and paycheck-to-paycheck living. In fact, most money problems stem from this disorganization - and I learned that the hard way!
Like you, something that I used to struggle with staying on top of my money. I made a lot of mistakes in my early 20s.
I didn't contribute anything to my retirement in my first job because I thought I couldn't afford to do so. (Spoiler Alert: False!)
I made poor investment decisions and lost all of my invested money.
I took out a pretty massive loan to fund my graduate education without exploring alternatives, such as more scholarship money.
I had a pretty average credit score that didn't budge.
I was inconsistent with tracking my spending, and never saved as much as I hoped. And I certainly didn't spend much time thinking about wealth building strategies.
However, these failures helped me learn the hard way to importance of having organized finances.
By implementing the strategy taught in this course myself, I have gone from being over $100K in debt to having having a credit score of 800+ and a positive and growing net worth!
The Problem:
Why did I struggle so much with my finances initially? Probably for many of the same reasons that you might today:
You Enjoy Spending, but Reviewing Expenses Makes You Anxious
You spend, spend, spend, but have no knowledge on where your money is going. As a result, even just reviewing your credit card and bank statements makes you anxious.
You Feel It's Impossible to Save
Most of your money is going to expenses, so while you may have some money saved up, the amount is stagnant. You are not headed for growing wealth any time soon.
You Have Major Debt that You Don't Know How to Tackle
You feel like you are drowning in debt. You are meeting your payments for the most part, but you don't have a plan for getting rid of your debt.
Budgeting Seems Just Too Hard
You've tried budgeting in the past, but it was too hard. You hear so much about frugal living, but the budget you set up was just too restrictive. Or you got into the habit of budgeting in the past, but you just can't seem to get into a regular habit with it.
You Have No Idea Where to Start When it Comes to Investing
You might understand that investing is an important part of growing your money, but you have no idea where to start. Investing seems scary so you just don't do it at all, or you have not spent much time identifying where to start.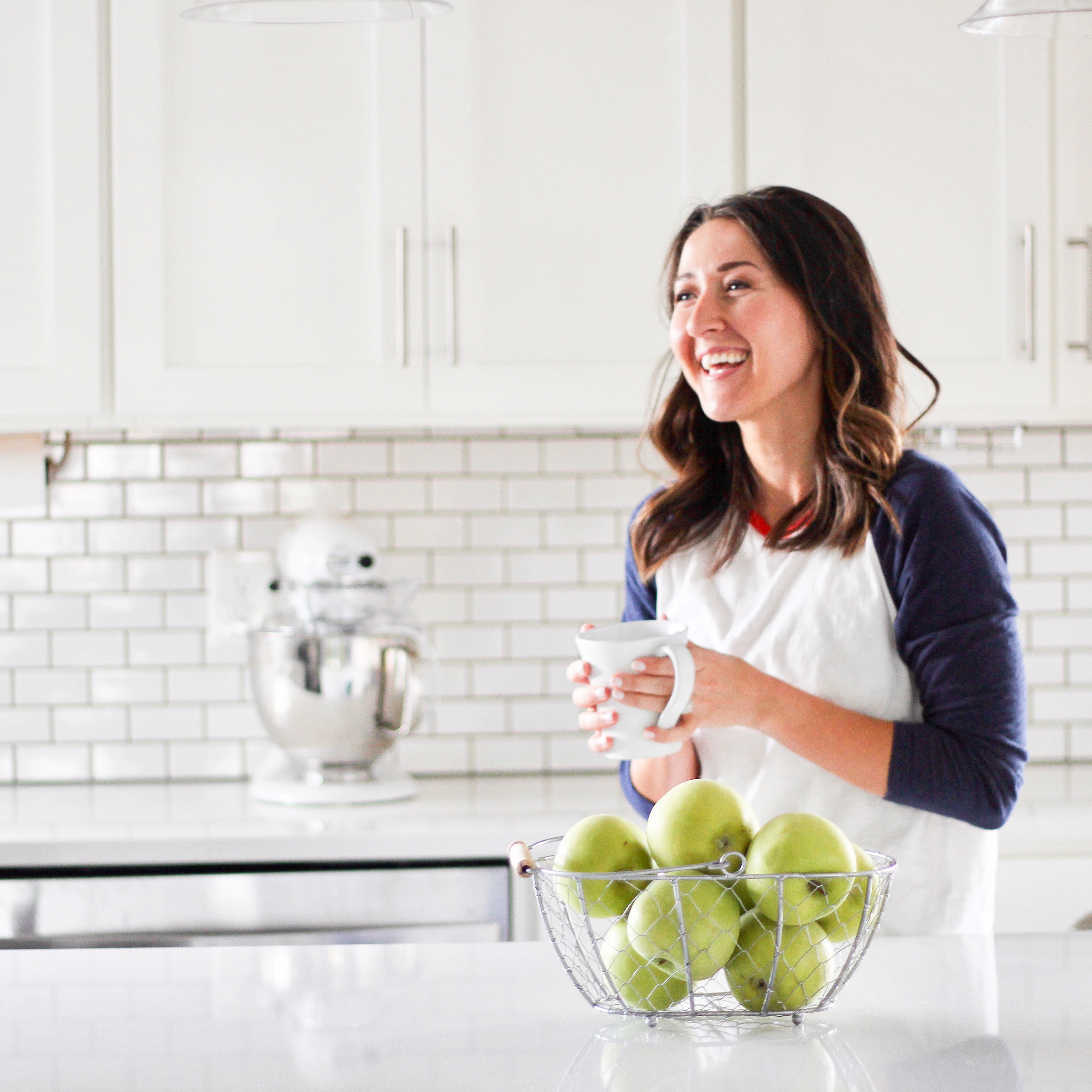 "Christen's course, Organized Finances, is a great breakdown of a topic that overwhelms most. She calmly and thoroughly walks the student through each step beginning with determining and shaping your money mindset, which is so important but something that is easily forgotten. I love the workbook that accompanies the course and plan to revert back to it time and time again when I need to. As a professional organizer, I believe my clients will truly benefit from this course as it really breaks down organizing your finances in a meaningful and approachable way."
- ALEXANDRA KOZAK, Owner, Living Simply PGH
The Solution
How Did I FINALLY Make a Change?
I set aside time each year and each quarter to build a financial plan
I developed a Budgeting Tool that allows me to track all of my income, expenses, and overall net worth. This allows me to see progress over time and adjust as necessary
I started simple with investing and gradually have expanded for a consistent investing strategy.
I implemented a plan to repay my loans in the timeframe that suited my needs, and leveraged the best financial tools out there to help me do this.
My Results?
I have a credit score in the 800s

I've built a nest egg that has taken my net worth from -$100K to closing in on same amount in the positive direction

I have a plan in place to build wealth and pay down debt over the next 5+ years
You Can Have Success in Your Financial Life Too!
I've put together all the knowledge I've gained over the past 10+ years in one place, so that I can show you how to have the same or even better success than I have too!

Take time to imagine a not-to-distant future where…
You know exactly where every penny you spend each month is going
You have a full financial plan in place for the next year
You have a clear understanding of how you will address all of your debt, and have a detailed repayment plan in place
You can easily track progress against your financial plan and adjust for any surprises that come up
Your finances are 100% organized! And they stay that way!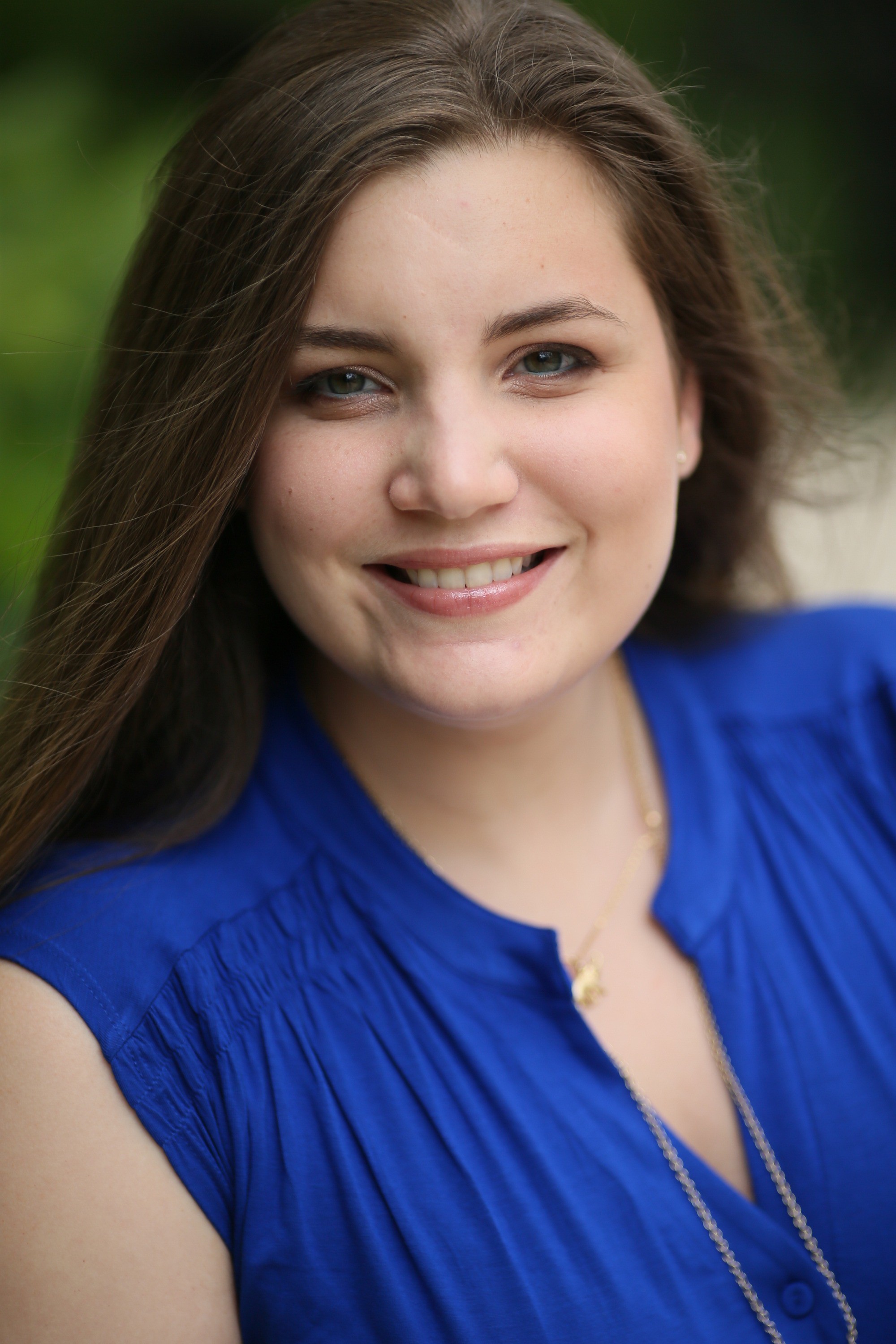 "Relevant, relatable, clear and easy to understand. The workbook makes you evaluate your relationship with money and what it means to you and the course itself provides you with actionable steps toward achieving your personal financial goals! Don't even get me started on the financial tool!
You need this course and if you do the work as Christen outlines it, you'll be seeing your wallet do a happy dance! 10/10 would recommend :)"
- CAROL CUCURULLO, Owner, TheLifeWeKnow - Lifestyle Blog
"The course is pretty neat and delivers what it promises. The whole money mindset approach is really great and helpful. It helps the reader to take control of her own thoughts and finances. And the various tools, simply great. I consider myself a money-wise and planned person. Still, I learned plenty from this course."
-NEHA SRIVASTAVA, Owner, Naturally Happy Mom
If those results sound good to you, I'd like to introduce:
The Organized Finances Course
---
The simple way to fully organize your finances and make a strong financial plan that helps you build wealth – in just two weeks!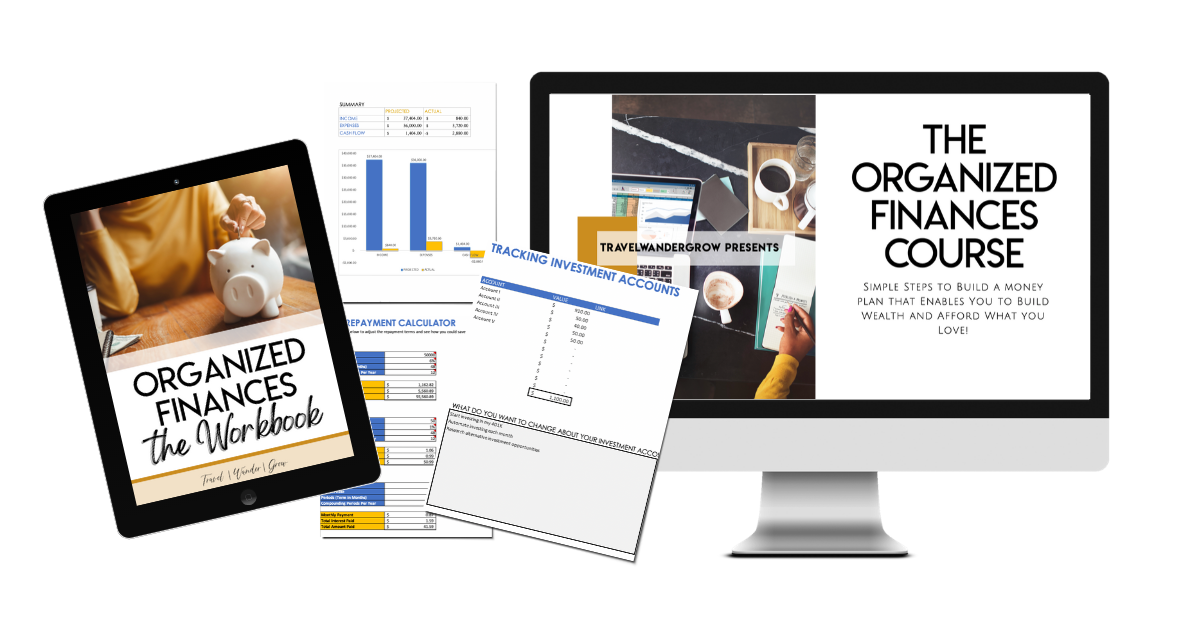 The topics covered in this course include: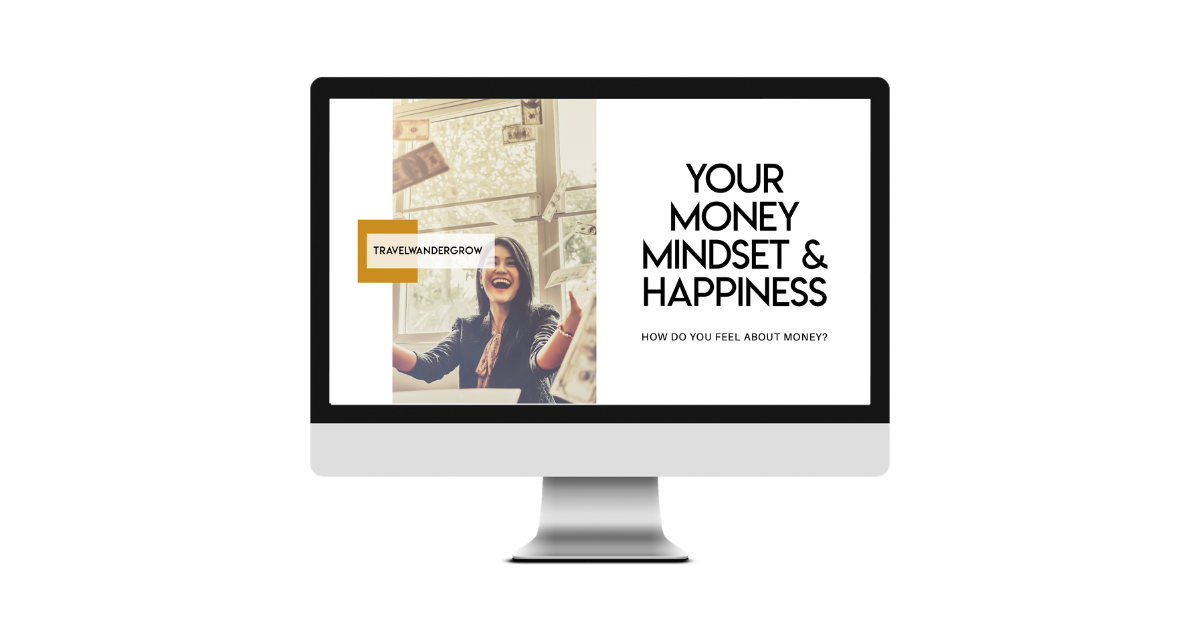 Module 1 | The Impact of Your Mindset & Happiness on Your Money
---
Learn how your mindset and your happiness impact your money results. We'll focus on spending on the things that make you happy. There is no mention of the word "frugal" here! You can still afford the things you love while getting your finances in order.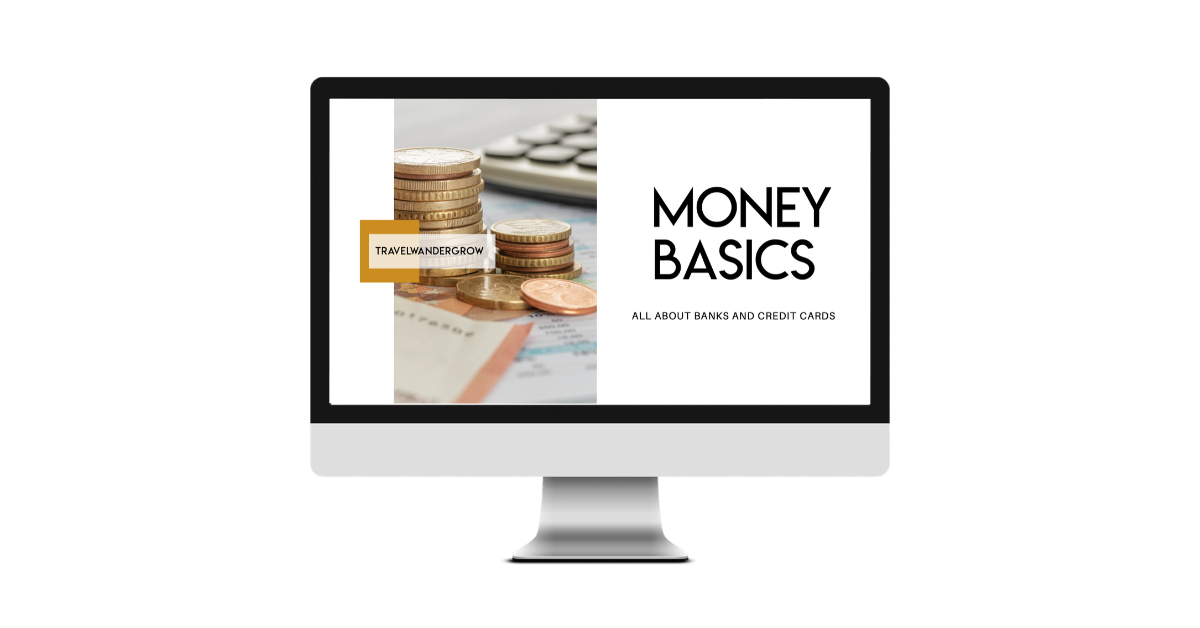 Module 2 | Money Basics to Set You Up for Success
---
This module provides insights on key money topic areas that everyone should be knowledgeable on: Banks, Savings, Investing Strategies, Debt Repayment Strategies, and the best Credit Card tips out there. Throughout this module you'll track all your financial assets and liabilities.

Module 3 | Gain Knowledge About Your Spending Patterns Today

---
Gain an intimate awareness of your spending trends, habits, and issue areas so that you can start to build a plan for addressing these in the future.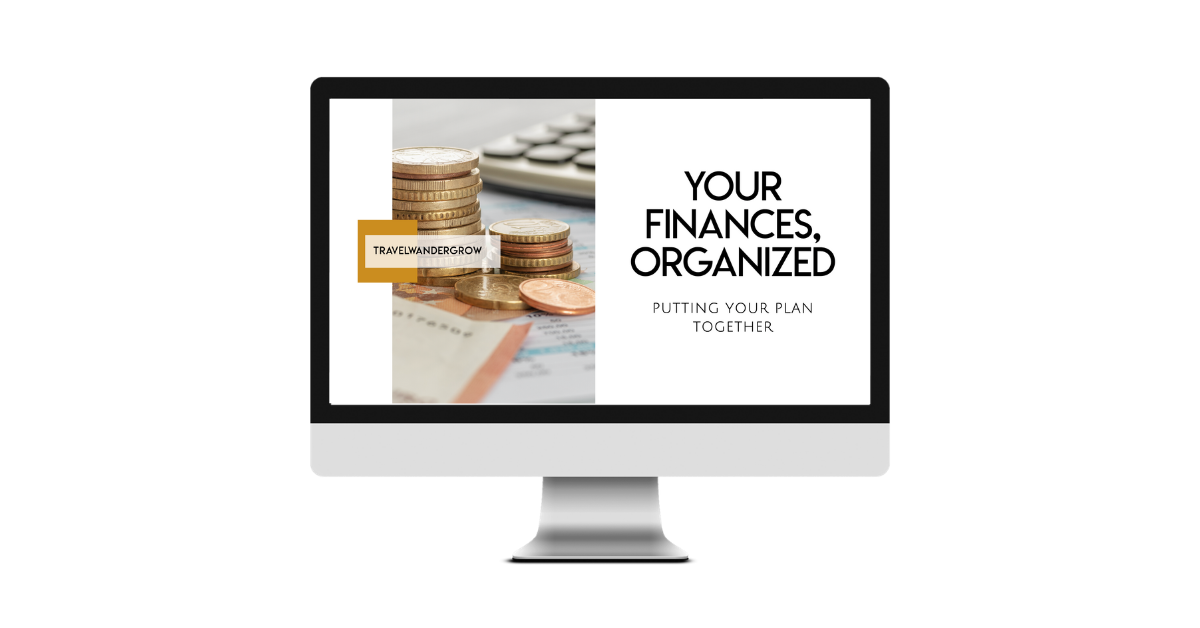 Module 4 | Build Your Financial Plan

---
Use all the inputs from the course to develop your new, data-driven budget. In addition build out your tailored financial plan for the next year, so that you can track to your goals.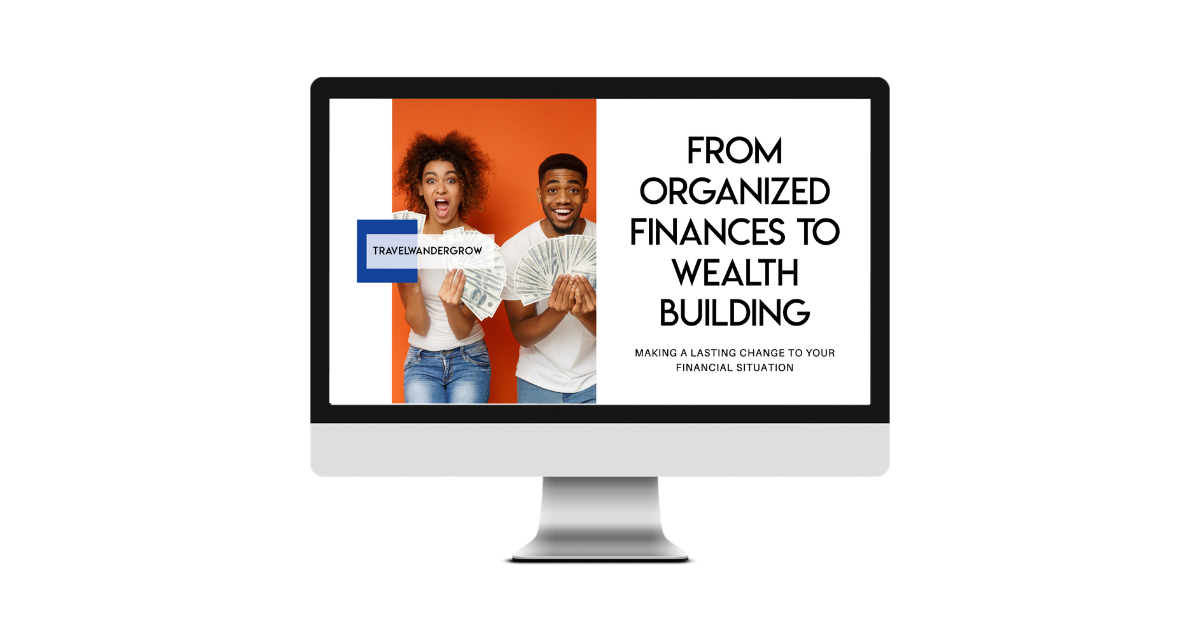 Module 5 | Start Building Wealth!

---
Now that your finances are organized, where do you go next? This module walks you through exactly what you need to know to start working on your Wealth Building plan.

Course Curriculum
Introduction
Available in days
days after you enroll
Module 1 | Your Money Mindset & Happiness
Available in days
days after you enroll
Module 2 | Money Basics: Banks, Savings, & Credit Cards
Available in days
days after you enroll
Your Instructor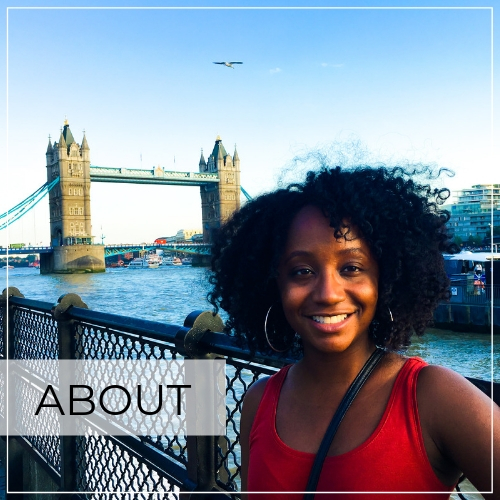 Hi there, I'm Christen!
I'm a personal finance nerd (and travel addict). I own the site https://travelwandergrow.com where I teach people like you how to manage their personal finances so they can afford luxuries, like travel, and live a life they love. I hold a B.S. in Finance, an MBA, and previously worked as an accountant. So you could say I know a thing or two about budgeting.
I created this course because despite knowing what I SHOULD do with my money, I had trouble implementing / sticking to it. I want you to experience the same financial success that I have had and more, which is why I created this course and supporting tools.
-Christen
"This course contains 5 comprehensive modules and each one is explained in a remarkably simple way that is easy to understand. I love the Financial Planning Tool that Christen created and wish I would have had this tool when I was young. It is a great foundation tool for everyone whether you are good with money or not. You can tell that Christen is extremely passionate about finance and I cannot recommend this insightful course enough."
- JULIE ROGERS, Owner, All About Everything Blog
Like Bonuses? We'll you're in luck - I've got some great ones for you!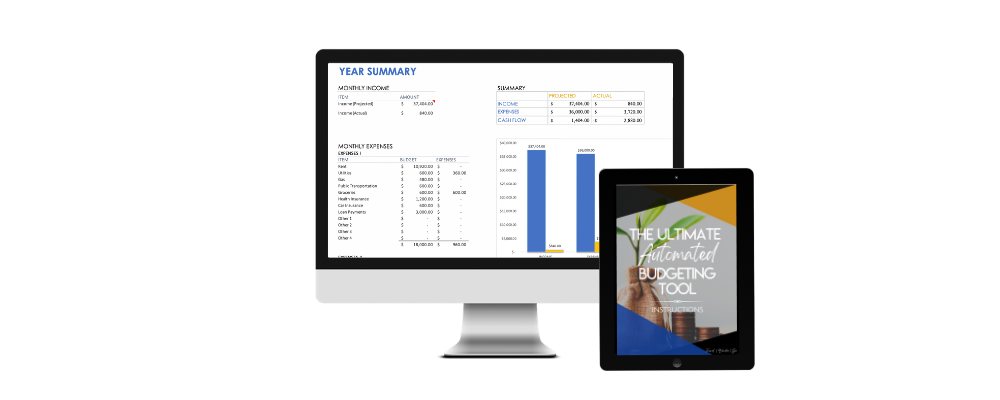 The Ultimate Budgeting Tool (Valued at $67, Yours Free)
This is the exact tool that I use every week to track my finances. It is an automated tool that pulls in your expenses by category so that you can easily examine how you're doing financially.
---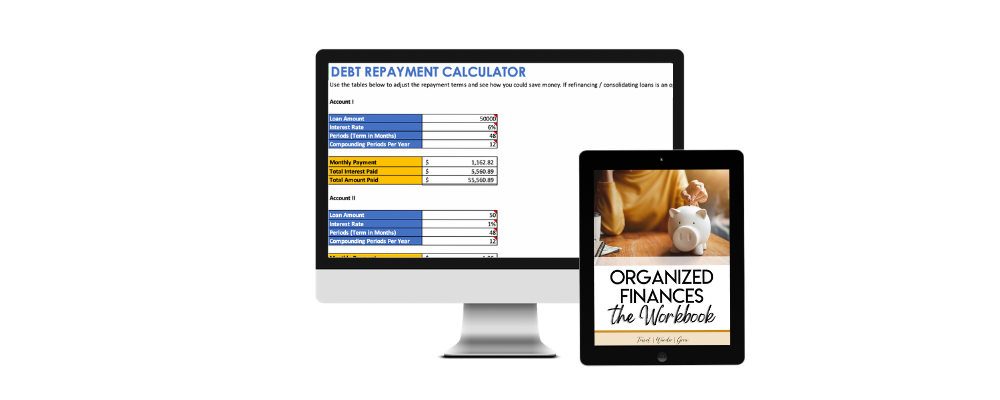 The Financial Planning Workbook & Tool (Valued at $57, Yours Free)
This workbook is the heart of the course – it will be the space where you work through the activities in the course to get prepared for building out your detailed Financial Plan. The Financial Planning Tool is a powerful and automated spreadsheet that goes hand-in-hand with the Workbook. It enables you to track all your accounts, make projections on how to best pay down debt, and examine your prior spending behavior.
---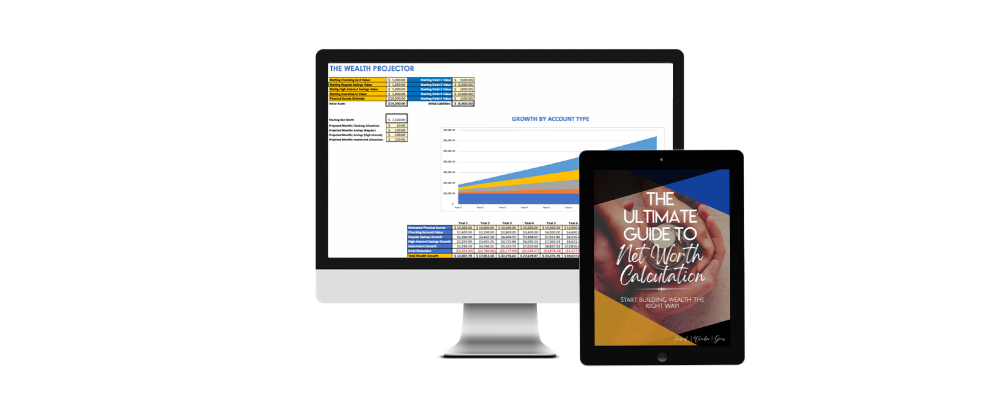 The Ultimate Net Worth Guide and Net Worth Projector Tool (Valued at $107, Yours Free)
Play around with a few factors to see how much your wealth can grow in the next year or the next 5-10 years. This is a great tool to help you think through what changes you need to make today to grow your money.
---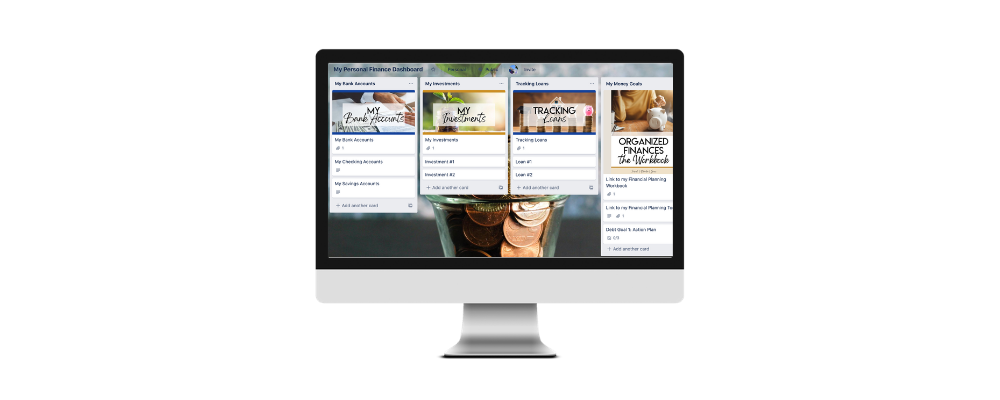 The Personal Finance Dashboard (Valued at $37, Yours Free)
Access this Trello-based dashboard that you can readily use to KEEP your finances organized after you put your budget and full financial plan in place!
---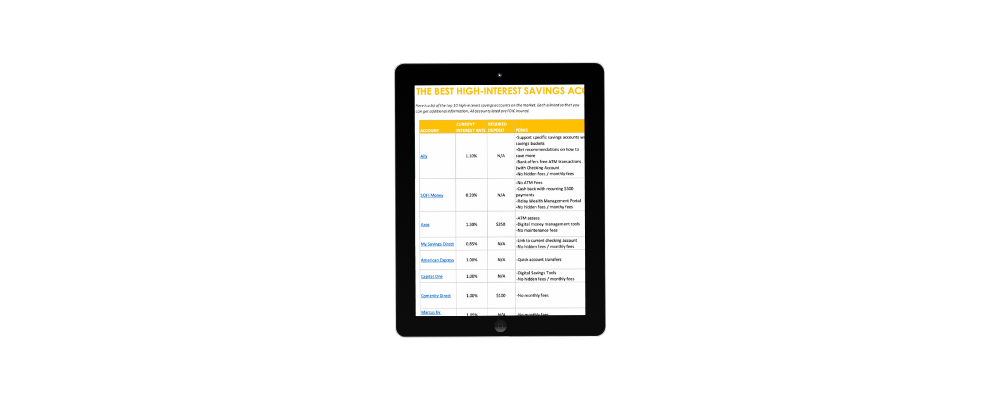 Curated List of the Best High-Interest Savings Accounts (Valued at $27, Yours Free)
A detailed and current list of the best savings accounts out there, that will help you grow your money more quickly than standard bank accounts.
---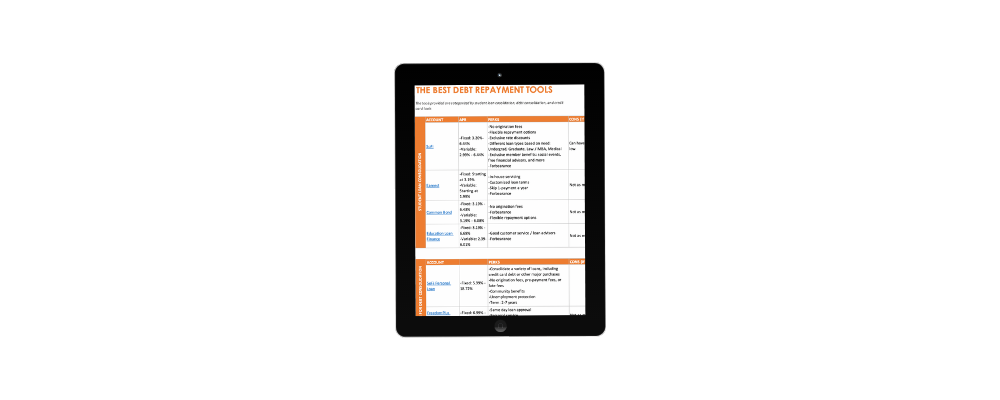 Curated List of the Best Debt Repayment Tools (Valued at $27, Yours Free)
The ultimate list of the best tools for repaying loans based on your current situation. Includes great options for credit card debt consolidation and student loan refinancing.
---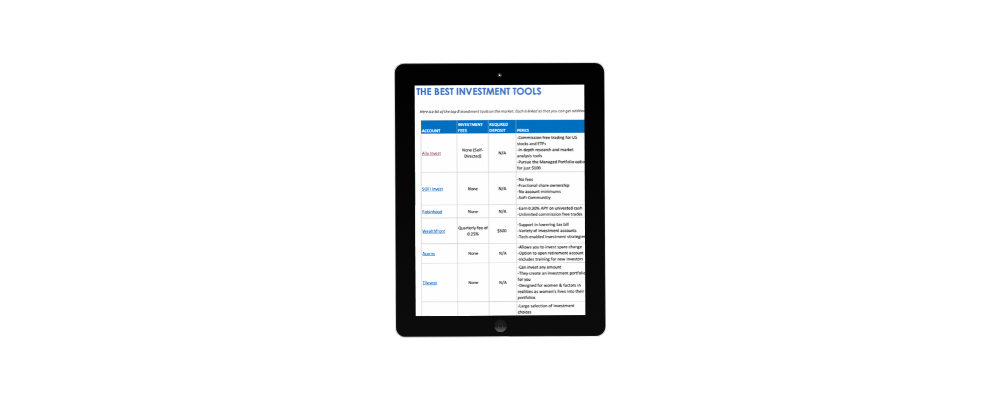 Curated List of Best Investment Tools (Valued at $27, Yours Free)
Get a list of the ultimate investment tools that you can use to help you invest – easily! From larger brokerages to new and exciting apps.
---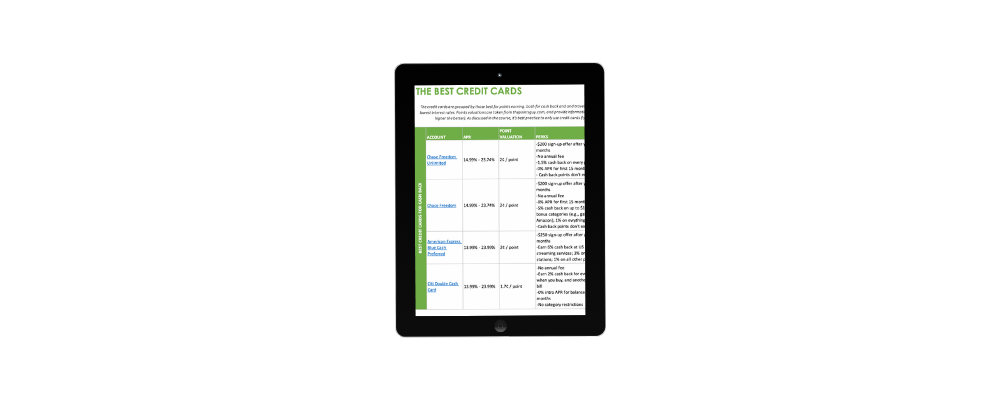 Curated List of the Best Credit Cards (Valued at $27, Yours Free)
Credit cards aren't all bad! Learn about those that have great point payouts and/or excellent interest rates, so you can select the best credit card for you.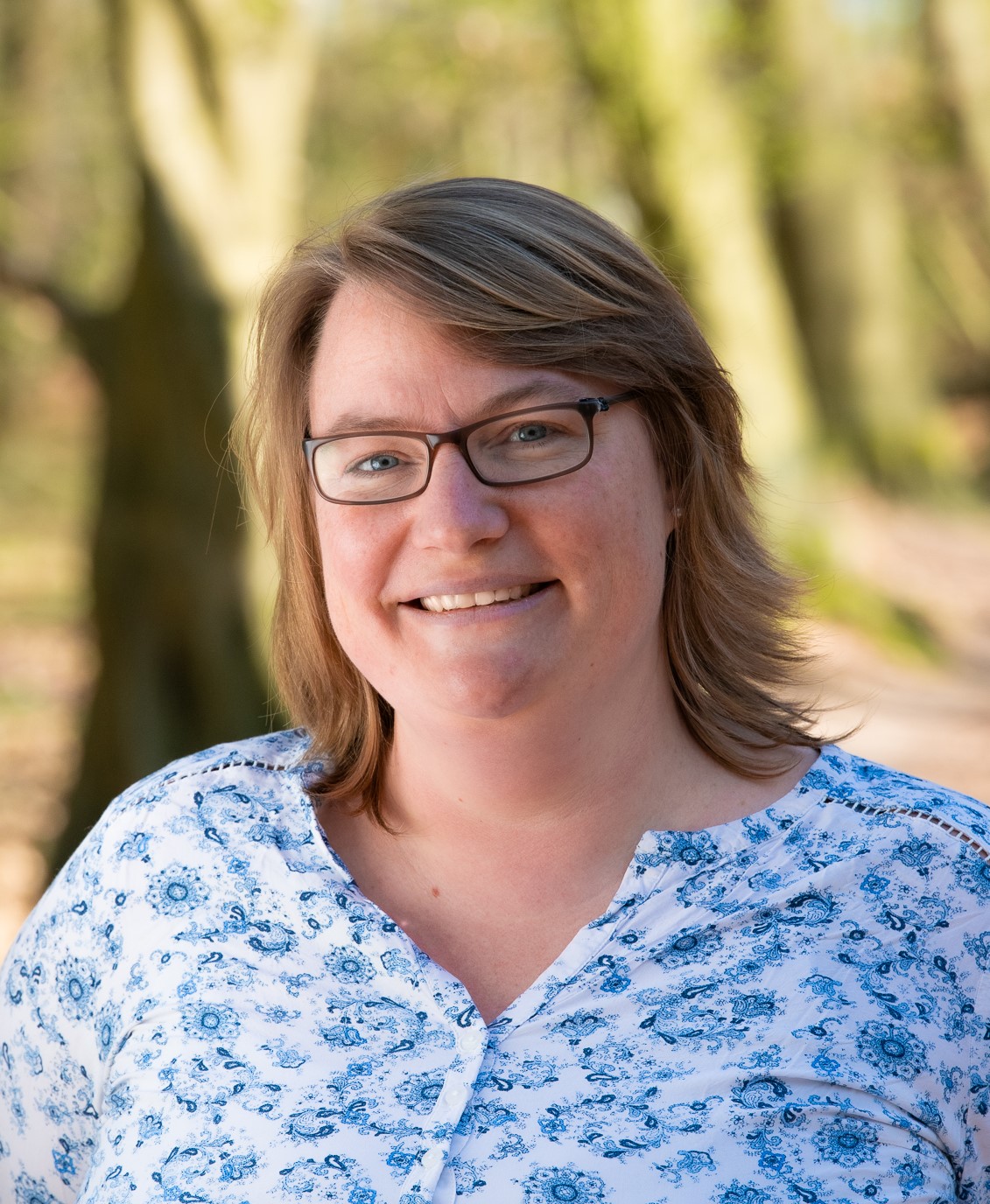 "I really liked Christen's course and the way she made me think more about my finances. Just by putting it at the center again, it became so much more clear to me which direction I had to go. The financial planning tool and the budgeting tool that she provides are two things that I will be using a lot in the future - they help me to see where my money goes and if that is where I want it to go. After taking the course I have a much more clear understanding of where I stand and the steps that I have to take to be able to spend more money on the things that make me happy and to stick to a budget that works for me."
- EVA WEINERS, Owner, Philantropia
Who is this course for?
This course is for people who are serious about making a change to their current financial situation. They are tired of not seeing any changes with their finances and want to experience growth. These are people who are motivated to put in the work to build their financial plan for the future.
This course is for people who have limited insight into where their money is going today, and want to gain control of all aspects of their finances, from savings...to investing...to debt.
Who is this course not for?
This course is not for people who don't want to put in the work to go through their finances in detail and get everything organized. If you want things done for you, you should hire a personal financial advisor (for a much higher price).
Also, this course does rely on the use of either Google Sheets or MS Excel for the tool, as they provide the best functionality and ensure accurate calculations. If you strongly prefer to budget by hand, this course may not be the best fit for you.
Frequently Asked Questions
How long will this program take me?
I provide a two-week outline for completing this course. You can take shorter or longer, of course. It is a completely self-paced online course - you decide when you start and when you finish.
How long do I have access to the course?
How does lifetime access sound? After enrolling, you have unlimited access to this course for as long as you like - across any and all devices you own.
What if I am unhappy with the course?
Take up to 30 days to go through all the content, following the step-by-step process. If after 30 days you can prove that you've implemented all the tools and tips provided in the course and your finances are still unorganized, email us at
[email protected]
for an immediate refund.
Will this program work for me?
Will this program work for me? As long as you follow the steps in the course as outlined in the "intro" module, I guarantee that you will walk away with fully organized finances. It is up to you to keep them organized in the future.
What if I am not very familiar with Excel/ Google Sheets?
The tools are mostly automated, so there is little to do after you've set up your dollar amounts and categories. I've provided videos and detailed written instructions on how to use them so that you don't have issues.
Is my credit card secure?
Credit card security is extremely important to us. That's why we've partnered with PayPal to handle the billing and provide a secure socket layer, 128-bit encryption. Frankly, your credit card data is safer making an online purchase through our secure site than it is using it to pay for gas or buy food at a restaurant. So feel comfortable knowing your transaction is 100% completely protected from fraud.
There are so many money management courses out there. What makes yours different?
The difference in this course is the TOOLs provided. I did an analysis of the financial planning courses out there and found that they give you a lot of information, but not many practical tools. Which do save you so much TIME and MONEY in the long run!